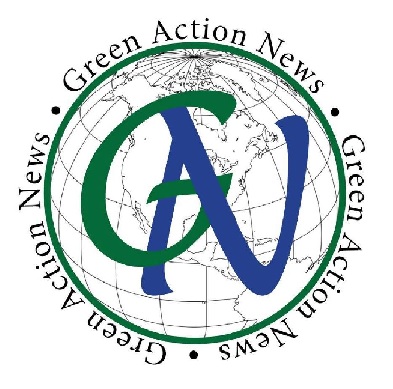 Hello,
I am JD Sullivan, founder, and editor-in-chief of GreenActionNews. I have decided to have GreenActionNews partner with Patreon to create a way support the news coverage of environmental activism and sustainable living. If you decide to participate, it can be done for as little as $1 a month.
Of course, you can always continue to enjoy GreenActionNews for free. This is only for those who willingly desire to provide financial support. I have decided to discontinue the use of Google Ads on the site as a revenue source because of the risk of it serving ads which are inconsistent with environmental science.
You can support GreenActionNews for as little as $1/mo. Those small contributions can really add up, so if you are thinking about supporting GreenActionNews, do not hesitate in trying the $1/mo giving level. Our Patreon is set up with different giving levels with rewards to give to you as a way for me to say thank you for being a part of making GreenActionNews happen. As each goal is reached, I'll add more perks.
Patreon Contributions will go toward:
The operating costs and upgrades to the website to enhance our community section, as well as license fees for some software and design used on the site.
Compensation for writers and editors.
Income for me, incrementally covering my living expenses up to cover my barebones personal budget), with the understanding that I am first investing in writers/editors and that any revenues from ad sales will offset this amount so that more can be distributed to our content creators.
Goal 1: to raise $60/mo from contributions to cover basic operating costs:
Hosting $23.98/mo
Email $5.30/mo
Domains $5.30/mo
Akismet $5.30/mo – this prevents comment spam on the site
Blog2Social 8.25/mo – this automates the sharing of articles on social media
Adpeeps $3.99 – this allows me to sell ads on the site with control over who advertises, the revenue from this will become my income eventually allowing all Patreon contributions to go toward the site and writers. It takes time and money to get sponsors and they need to see people are backing this project, so your support will help toward that.
Fees $7.88 – Patreon charges a 5% fee, plus there I have PayPal fees. The exact amount will vary, but this amount rounds up to a nice even $60/month.
I have a long-range goal to cover environmental activism taking place around the world designated by 7 regions, each with its own editor and locally based contributing writers. And I want to pay them fairly for the work they are doing to bring well researched, objective stories to you. Plus a podcast is planned. But to get started in that direction I need your help in covering the basic operating costs of the website.
Here's a video that describes Patreon:

If you decide that you love what I am trying to do with GreenActionNews so much that you want to help me produce more of it, then please go to our Patreon page and set up a monthly contribution. Remember, $1 a month is a big help. I would be extremely honored and grateful for being able to keep doing what we love.
Thanks!
JD Sullivan